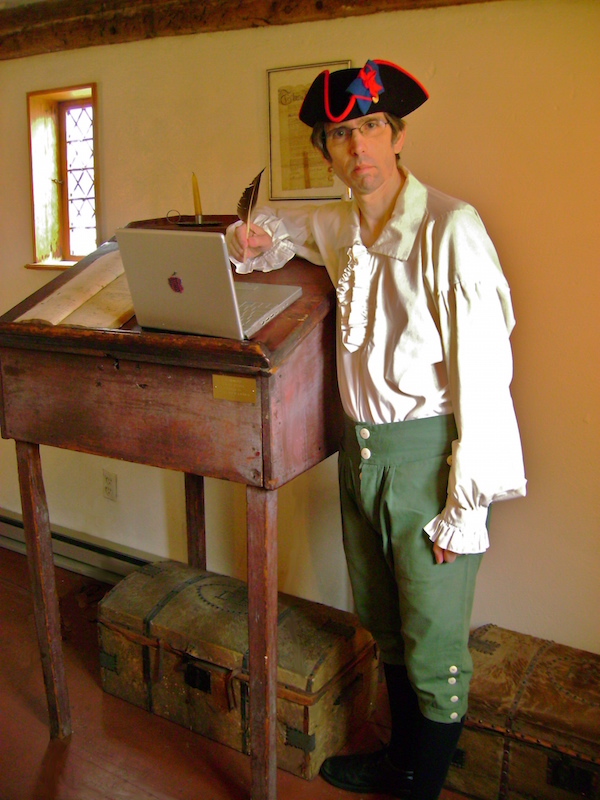 The greater Milford Historic community
This site celebrates Milford History while attempting to stay relevant to 2015. You are reading this on the internet from a device that has an indirect historic tie to Milford. Not too long ago this news would have been printed in the newspaper, in an earlier era it would have been spread by someone riding on horseback from town to town or by the Town Cryer on the central town green. Milford has a beautiful green surrounded by historic landmarks.
We found joy in discovering for ourselves several of the stories presented here that weren't well-known even within Milford's greater historic community. Milford's history is not limited to a time when the women's dresses were longer than the men's pants.
We aim to encourage saving the charm of simpler times when when people took the time to craft quality work before the remaining artifacts fall into disrepair. In the past people took pride in doing one's best instead of "Good Enough For Now". We are not against progress, Milford can boast of numerous technological advances. We love to share what we have discovered ourselves about Milford's past up until today. We serve the greater historical community independently of any organization or agenda.
historic website design
Another goal of this website is to showcase an example of one of my detail oriented website designs.
The above photograph illustrates balancing the conflicting ideas that were considered in presenting this website design with modern capabilities but still maintaining a look and feel appropriate for a history based website. Examples are no modern looking shiny buttons with fancy navigation effects and incorporating a custom background image of an old stone wall. More features will be added once this transitions to a custom template that makes it much easier for a client to update their site themselves without needing to know the technical details. The length of the scroll adjusts to accommodate the number of links added. To the left is a carved and polished piece of marble in the shape of Milford that came from an old Milford quarry. The first letter of the articles combined with non-standard old fashioned fonts make this resemble an old hand-illustrated book. The title at the top replicates the wooden plaques on wooden clapboards identifying the historic homes in Milford.
Numerous solutions were accomplished in the original creation of this site including regaining control of a website after previous webmasters didn't leave the passwords. This website had to be unscrambled from its original formatting and design dating from 2002 for editing and be free to use at our own web address. As features are added, more examples related to how they solved problems will be discussed. A client should be able to focus on running their business and the webmaster keeps up to date on the latest techniques and challenges related to being online today. The many different complex aspects to consider about a website such as how looks, functionality, reaching the public, legal issues, a consistent message and online security are intertwined. Social media such as Twitter or Facebook are separate topics that can be utilized to bring attention to people not familiar with a client.
To best address concerns it is best to have a collaborative endeavor with the client providing the necessary information about their company or organization along with the access to the technical tools so the webmaster can get positive results. The technical code and software used to create the site are open source meaning they are not exclusive to the website hosting service to make moving a site easier if needed.
2014 calendars
To observe Milford's 375th anniversary of its founding, a 2014 calendar with contemporary scenes of Milford was published. Dates corresponding to moments in the town's history were highlighted.
Dan Ortoleva spearheaded this project getting it completed under a tight deadline then photographed, designed and compiled historic dates from Milford for the calendar. It was made possible with the sponsorship of Milford Photo and sold out at The Canvas Patch quickly.